OctoFrost is fully dedicated to continuously listen to its customers' needs and develop technologies that bring true value to the food processors.
Benefits
Natural Appearance

Of the final IQF product, which easy to sell at premium price.

Energy Efficiency

Equipment that cuts down operational costs.




High Yield

That improves profitability and efficiency.

Food Safety

Helps the processor exceed the international hygiene regulations.
IMPINGEMENT
Freezing static products on a belt, with high-speed air streams from both top and bottom.
Commonly used for thinner poducts and crust freezing.
Very low dehydration due to quick freezing.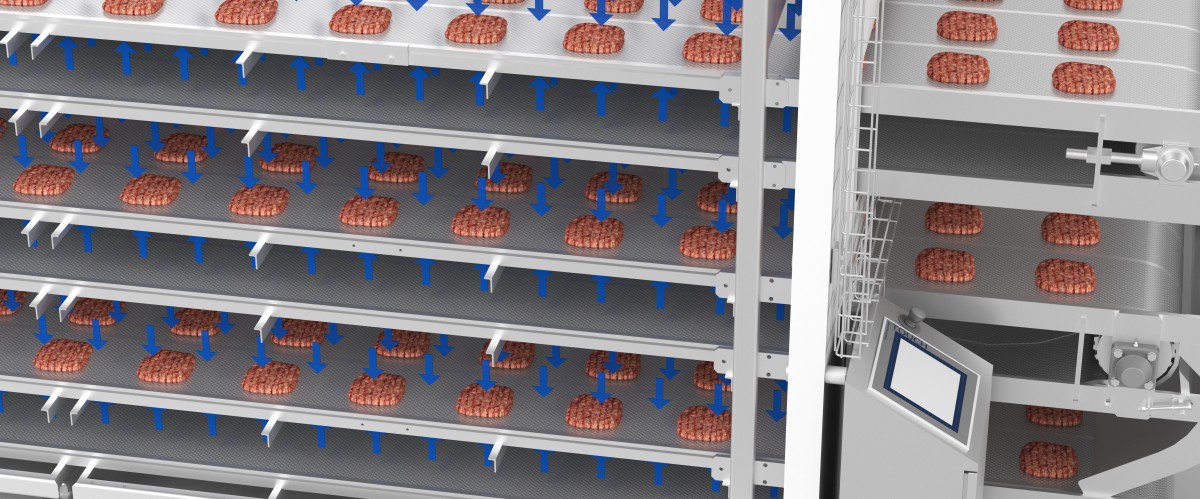 HIGH CAPACITY
With its compact design, the OctoFrost Impingement Freezer achieves more than double production capacity per factory m² due to the multiple belt layers.
Quick Freezing
Much quicker freezing is achieved when compared to other belt freezers due to the high volume and speed of the cold air streams.
Product focus
The straight belts running on three levels preserve product shape and give the flexibility of running different products on each level.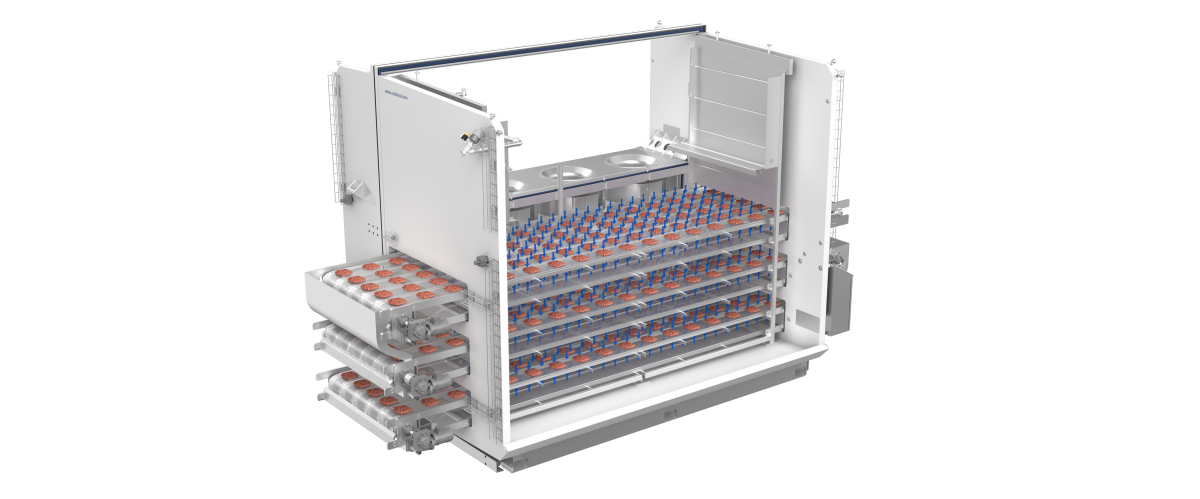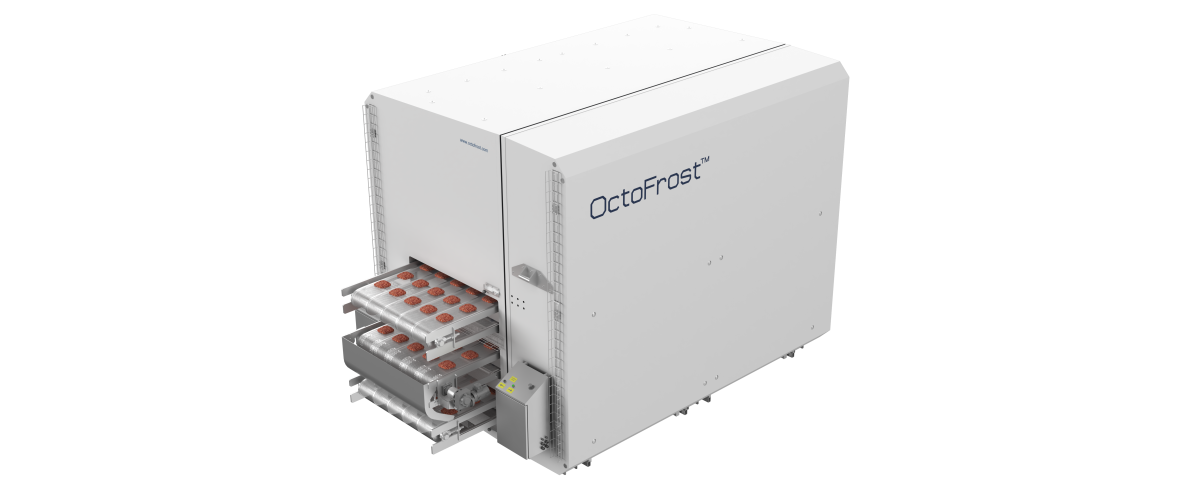 Equipment capacities
OctoFrost offers a capacity range of 500 to 15,000 kg/h for the OctoFrost IQF Freezer.